Behind every creative project
is

a unique idea.

enthusiasm.

expertise.

experience.
Produktstrategie
Business Innovation
Design Vision, Sketching
Integrated Design development, Modeling, Rendering
Prototyping, Modellbau
Produktionsvorbereitung und Produktionsbegleitung, CAM Integration
Ordinationsplanung
Praxisplanung
Komplette Planung und Umsetzung von Ordinationskonzepten inkl. aller Genehmigungen
Beratung privatmedizinischer Einrichtungen
Interiorkonzepte für medizinische Einrichtungen
Genehmigungs- und Zulassungsverfahren für Ambulatorien

Ästhetische Positionierung der räumlichen Inszenierung im Brand Design
Mood- und Material Board Gestaltung
Grundkonzept einer sinnvollen räumlichen Inszenierung
Entwurf & Rendering
Umsetzungsplanung, Genehmigungen
Begleitung der Realisierung


Alle klassischen Schritte der Architektenplanung:
Vorentwurf, Entwurf, Renderings, Materialität, Möblierung, Strukturplanung, Kostenschätzungen
Baugenehmigungen & Genehmigungsplanung
Ausführungsplanung
Ausschreibung, Vergabe
Bauüberwachung

Interessiert? Schreiben Sie uns einfach ->
Wir von
Döllmann Design + Architektur
sind ein interdisziplinäres Team aus Industrial Designern, Architekten und Grafik Designern.
Diese Interdisziplinarität ist uns wichtig und beeinflusst alle unsere Arbeiten. Denn viele Themenstellungen können wir so breiter betrachten und umfassend bearbeiten.
Für Klienten entsteht der Vorteil, dass wir wirklich ganzheitlich gestalten können.
Wir entwickeln:

vom Schienenfahrzeug bis zur Haltestelle,
vom Logo bis zur fertigen Ordination.
Diese Interdisziplinarität beeinflusst den gesamten Entwurfsprozess.
So entstehen nicht nur schöne Entwürfe, sondern echte Lösungen!
Medical & Health Solutions
0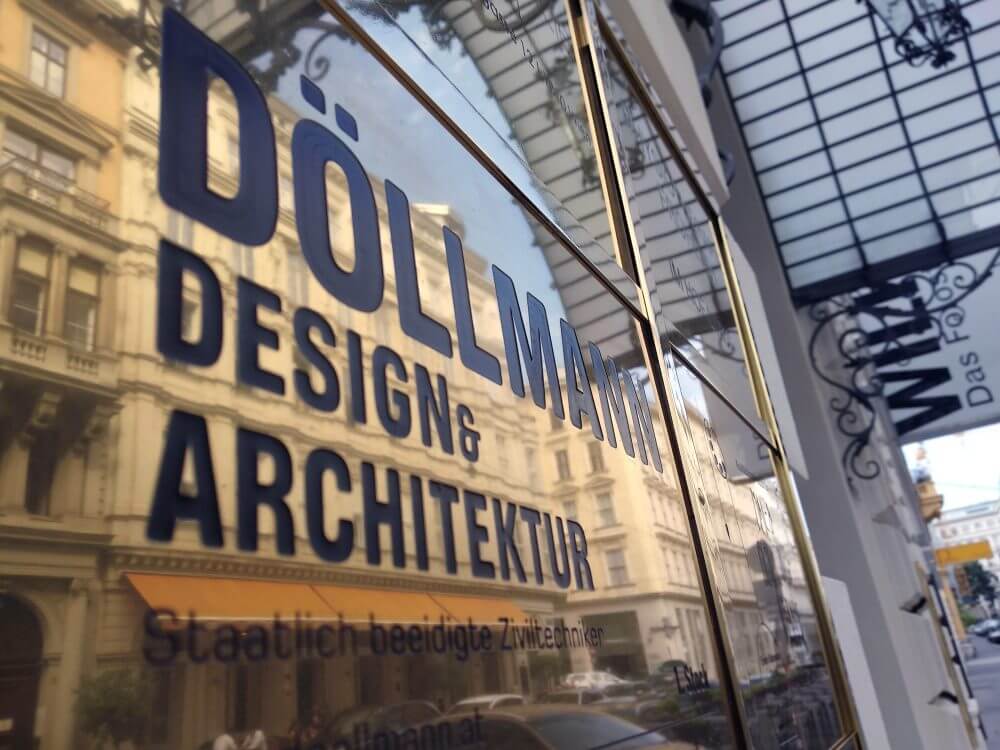 Alle Aspekte

ästhetische, aber eben auch kritische Themen werden von Anfang an integral berücksichtigt:
(Bau)Genehmigungen, Normenkonformität, effektive Realisierungstechniken und natürlich Umsetzungsbudgets.
Denn die Entwicklung erfolgreicher Projekte benötigt einerseits hohe spezifische und professionelle Fachkompetenz. Doch echte Innovation benötigt andererseits ergebnisoffenes, fachübergreifendes Design Thinking. Das leben wir in unserer täglichen Arbeit!
Wir sind
klein.
Aus Überzeugung sind wir klein - und agil.
Das ist schön für Ihr Budget und schön für die Projekte: die Menschen, mit denen sie sprechen, erarbeiten auch mit Herz und Enthusiasmus die Lösungen. Wir entwickeln ästhetisch anspruchsvolle, vor allem aber echte, funktionierende Lösungen. Lösungen, die Ihr Geschäftskonzept verkörpern und erweitern.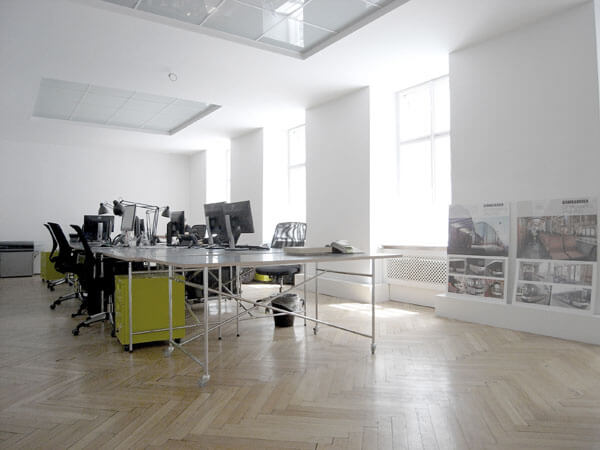 Der Unterschied
ist

Enthusiasmus.

Fachkompetenz.

DesignThinking.

Interdisziplinarität.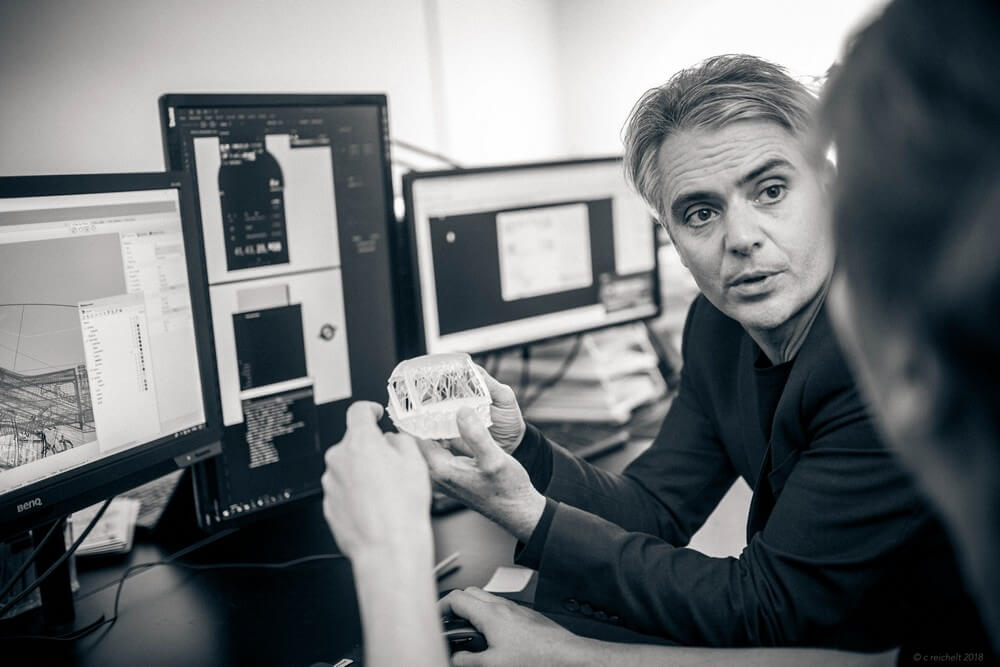 Peter Döllmann ist staatlich beeidigter Ziviltechniker der Architektenkammer Wien und Architekt der Architektenkammer Sachsen.
Auswahl wissenschaftlicher Arbeiten:
Peter Döllmann, Robert Temel(Hrsg.): Lebenslandschaften  – Zukünftiges Wohnen, Campus Wissenschaft TB Frankfurt/New York
Konzeption und Organisation des Symposions  "Lifescapes – Zukünftiges Wohnen im Schnittpunkt von privat und öffentlich"
(gemeinsam mit Robert Temel) Teilnehmer und Autoren unter anderen: Hartmut Häußermann, Joost  Meuwissen, Norbert Gestring, Michael Andritzky, Elke Krasny, Frank Helten, Susanna Paasonen, Johanna Riegler, Bart Lootsma, Ulla Terlinden, Ursula Reeger, Paul Balchin, Ingrid Breckner, Christiane Feuerstein, Roderick Lawrence, Judit Bodnár, Walter Prigge, Jane Rendell, Gert Selle, Georges Teyssot;
Ko-Autor der Studie Umfeld Augarten – (Interreg-3A-Projekt)
Machbarkeitsstudie über Märkte und Ausstellungsbereiche der Kreativindustrie in Wien im Auftrag des Wiener Wirtschaftsförderungsfonds.
Auswahl Ausstellungen & Vorträge
"On Track to Future", Keynote im Zuge der Eröffnung des Institut für Mobilitätsforschung, FH St.Pölten,
Döllmann Design, Werkvortrag, Bene Forum (Architektur in Progress), Wien,
Fake Design, Werkvortrag, Kunstuniversität Linz, Linz
Döllmann Design, Werkvortrag, TU Wien
Superreal – Architektur und Design, Werkvortrag, Galerie Framework, Wien
Interdisziplinäres Arbeiten in Design und Architektur, Architecture in Progress, Wien
Marketing in Architektur- und Design, Vortrag, TU Wien
"Body Extentions", Musee de Design (MUDAC), Lausanne, Schweiz,
"Cushions" , Kunstforum Bank Austria, Wien,
Art Position 2003, Wien,
Pitti Immagine Casa, Florenz, Italien,
Selfridges, Shopwindow 19, London, GB,
Designersblock London, Oxo Tower Wharf, 25th-29th
Designersblock Tokyo, The Spiral Building,
Designersblock Korea, Seoul Arts Center,
Mega, Künstlerhaus Wien,
Designersblock 2001, St Pancrass, London, GB,
Milan Furniture Fair 2001, Galleria ViaFarini, Mailand, Italien,
Designersblock Barcelona 2001, Barcelona,
100% Design, Earls Court, London,
Designersblock 2000 London,
Designersblock Tokyo,
a selection in non-hierarchical order:
Dr.Spieckermann, D
Dr.Sporn, AT
Berghotel Tulbingerkogel, AT
Mastercard, AT
PCC, D
Valentino, IT
UTA, AT
Yamm!, AT
Little Suites, D
This list is always unfinished! So: THANKS to all our colleagues & friends for helping us staying creative and alive!
Nathalie Hoyos @Office for Art; Robert Söllner @Urbania – he really knows what a tram is; Robert Venturi for advice; Ingrid Söllner-Pötz; Joachim Kornauth @Industri – the upcoming star of custom engineering; Robert Temel; Michael Scheufler – Brand Guru and Bavarias Premier League in Style; Tobias "Mosch" Jäkel and Matthias "Mosch" Schönberger for beeing always friends; Dr.Hubert Dlaska; Gerhard Buchegger – with his best organized buliding mangament all around; Christoph "Blickpunkt" Reichelt – the photographer who brings spirit into picture; Boris Kiprov;
Dr.Rebekka Jung; Johannes Glaser; Franziska Hünig; Iris Meder † @ÖGFA; Hans Lerperger – always a inspiration; Jan Tabor †; Dr.Stephan Baszler – he knows how a project have to run; Markus Potthast; Jose Alhambra – that is engineering!; Silvia Bohrn; Studio D*luxe; Stefanie Lichtwitz – all about graphic language; Prof.Tina Frank; Markus Huber @Fleisch; Marco Jakob – the video crack hiding as a farmer; Andi Kaufmann @Mattweiss – wtf is impossible?; Ulrike Müller, Thomas Ausweger; Christoph Steinbrener @Steinbrener/Dempf&Huber – society is art; Dr.Johannes Pepelnik; Katharina @Rossboth; Dr.Manfred Böhm: Helena Raupach @Little Suites – countess of management, Marko "sketch it" Doblanovic; Manuel Fröschl; Sarah Lena Tribus; Thomas Ausweger; Wolfgang Thaler; Michael & Elmir @Expressiv – say yess to the render engine!; Volker Gessendorfer; …
Wir sind
für Sie da.
Unser Hauptbüro ist in Wien. Wir arbeiten im gesamten deutschen Sprachraum,
bei Projekten im Bereich Industrial Design auch international.